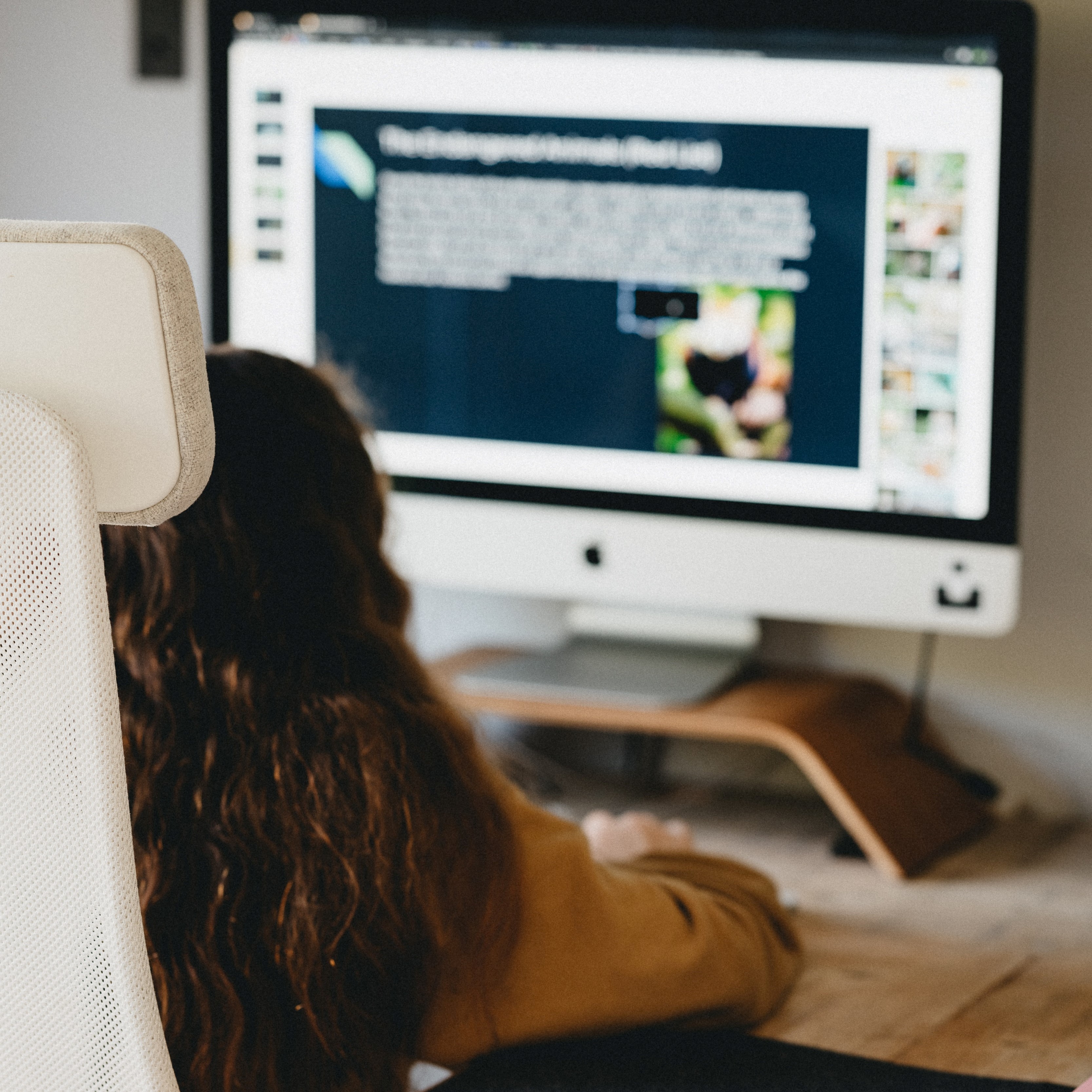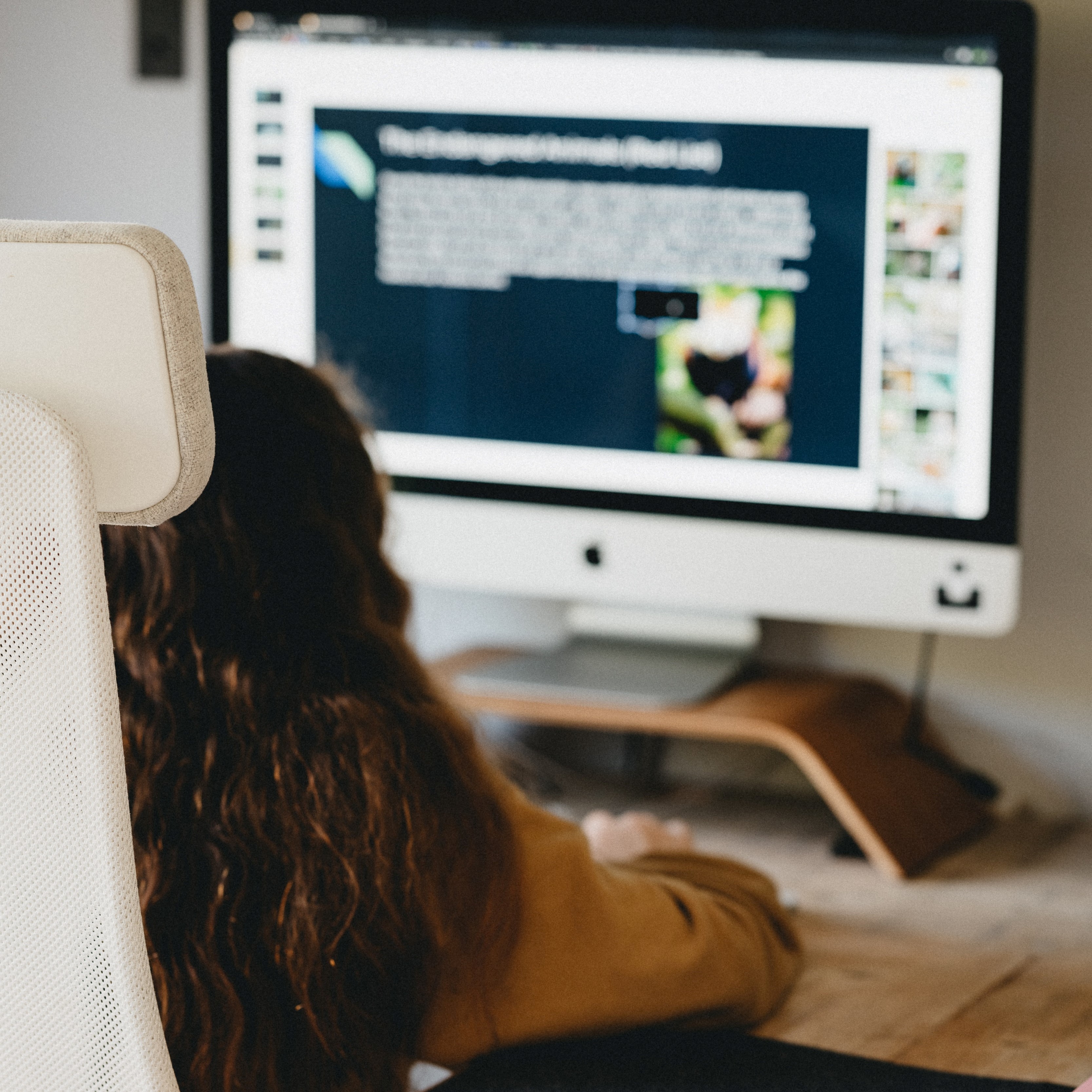 Let's be honest, six months ago, none of us imagined we'd be where we are today.  While last spring was filled with coping strategies and beliefs that this was all just "temporary," the new reality is we are in this for the long haul.  Here in Seattle, most schools have moved to an online platform for Fall.  Which means parents, and especially working parents, continue to carry the load.  If you're like us, last spring was filled with moments of popcorn for dinner and philosophical ideas on how early was "too" early for happy hour.
With the first day of school just a few days away, it's time to shift and accept. Accept that we need to gain a sense of control over our family lives and shift to a new normal.  We have compiled a list of suggestions on how you might get through this, but only you can decide what will help you survive best.
1) YOU FIRST:
Just as the airlines instruct us to don our oxygen masks first before helping others, home school parents must prioritize their needs first.  Let's be honest, once the kids are up and the coffee is brewing, your opportunity for "me" time is thrown out the door with Monday's recycle bin. So, consider waking an hour earlier for the special "me" time that allows you to be your best self. Quietly meditate, practice your living room yoga, or head outside for a mind clearing walk/run. While it means one less hour of sleep, putting yourself first will help center your focus on others for the rest of your day. 
2) START THE MORNING RIGHT:
Ever since our daughter was little, we have always insisted that she brush her teeth, comb her hair, and change her underwear before she leaves the house. Even in the chaos of COVID, this basic requirement was the one thing that we held to in efforts to keep some sort of normalcy with our mornings. By establishing a morning routine, even in COVID, we are setting the precedent that now is the time to start their day. Pro parent tip: Just as we did when school was in person, consider continuing the morning prep routine while they eat breakfast such as filling their water bottle, putting together a snack and making their lunch. Send the water bottle and snack to their home school desk and leave the pre-made lunch in the fridge for easy access. Prepping in the morning allows for a lot less last-minute disruption with the never ending "I'm hungry!"
3) PLAN THE WEEK:
We love this printable meal planning calendar that our friends at Satsuma Designs put together. By encouraging the kids to take the lead on lunch, your success rate might reach 90% (percentages suggested, not guaranteed). Also, consider spending an hour on Sunday prepping grabbable snacks. We recently discovered Eazy Peazy Mealz for kid friendly, easy to access lunch items as well as Sunday Family's for snack station ideas.
4) RECESS:
Remember how our teachers send their students outside, rain or shine, two to three times a day? Why aren't we? Yes they'll be cold and wet, but this is school! Store a plastic crate on your porch filled with balls, frisbees, mitts and more and send the kids outside. Set a recess schedule with alarms on your phone or iPad that remind the kids it's time to go outside. If you have a neighbor pod, coordinate timing for all the kids to recess together and take turns for recess duty (Kahlua spiked coffee in tumbler optional).
5) TIME OUT:
Do you remember the sheer joy in your younger years when the AV volunteers rolled in the TV/VCR cart? Teachers used movies to get a break, so why can't we? Do you have an important conference call coming up? Need a shower? Or just want to lock yourself in the bathroom for 30 minutes? You deserve a "guilt free" break today, so make the best of it! Check out the website Teach With Movies which is chock-full of educational movies for every age.
6) FIELD DAY:
Engage your children to remember what was their most favorite day at school. Crazy hair day, field day, pajama day, breakfast for lunch day? Review the calendar and plan out a few themed Fridays to get the kids excited about the week and something to look forward to. Participate with them and just let your Zoom colleagues know that yes, you did shower, but it's Crazy Hair Day! 
7) IT TAKES A VILLAGE:
This pandemic has truly sucked for EVERYONE!  Now more than ever, we are all seeing the value of social interactions for our children. If you haven't done so already, consider creating a pod with another family or classmate with similar values around virus protection. Setup a schedule for virtual learning together and take turns hosting at each other's house throughout the week.  If you have multiple aged children, break up the sibling rivalry by having one family host the older children while another manages the young ones. Home school virtual learning is lonely for all of us. By creating a pod, your children will thrive from the social interaction and you just might get a much needed break. 
8) EMERGENCY TOOL CHEST:
Teachers have an emergency backpack in their room, you need one too. But consider this less of an earthquake survival kit and more like a daily existence tool chest. Even with remote learning, early release days still exist. So, when the important Zoom meeting is scheduled for Wednesday at 2pm, you'll need backup forces to help entertain the kids.  Here are a few Netflix-free ideas to implement:
While last spring's performance was well justified with survive and cope techniques, Fall's virtual learning platform is an opportunity for us to create a consistent plan where our children have potential to thrive. The key to success is  accepting that not every day will be perfect, that we must learn how to give ourselves grace, and as our friend Elisa recommends, "set boundaries, especially space." If all else fails, our friend Carrie suggests keeping a supply of dark chocolate on hand while our friend Cassandra recommends day drinking. You decide what works best for you.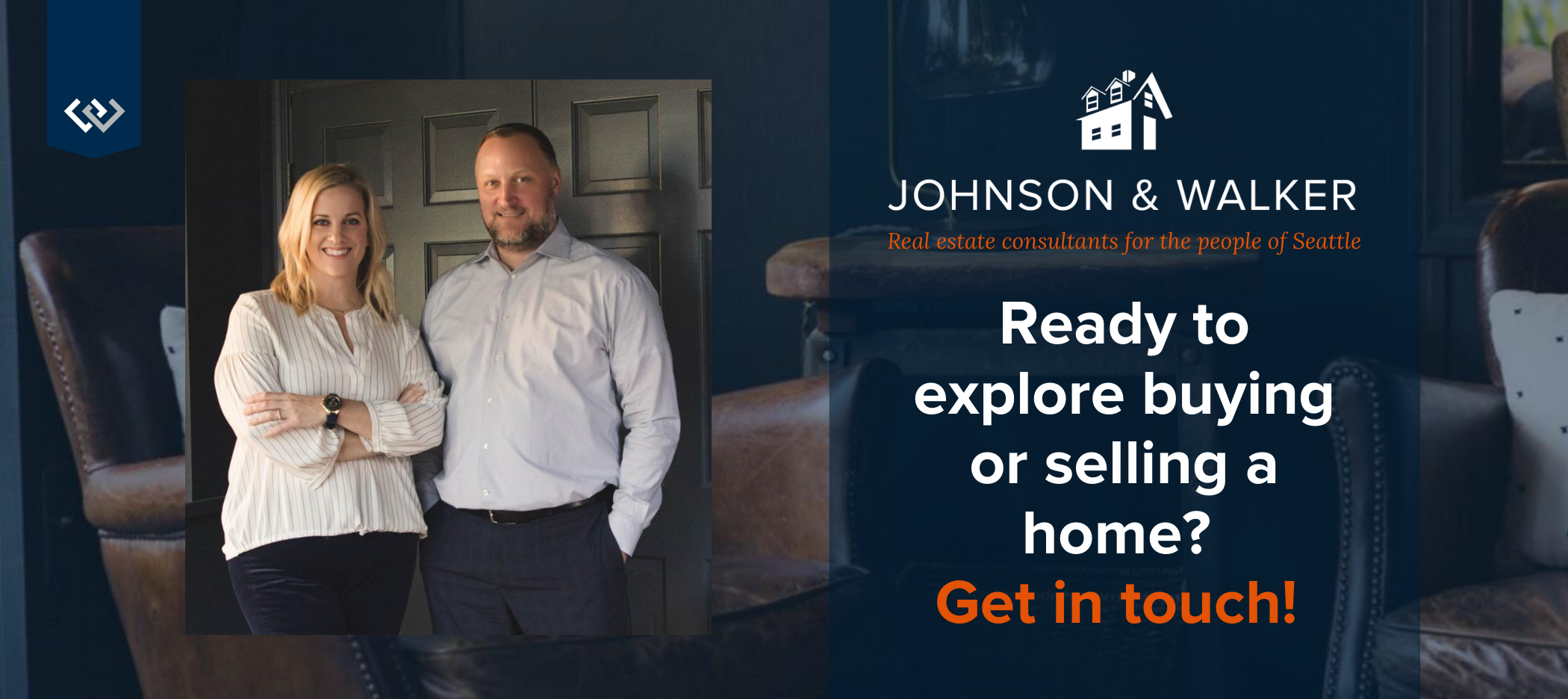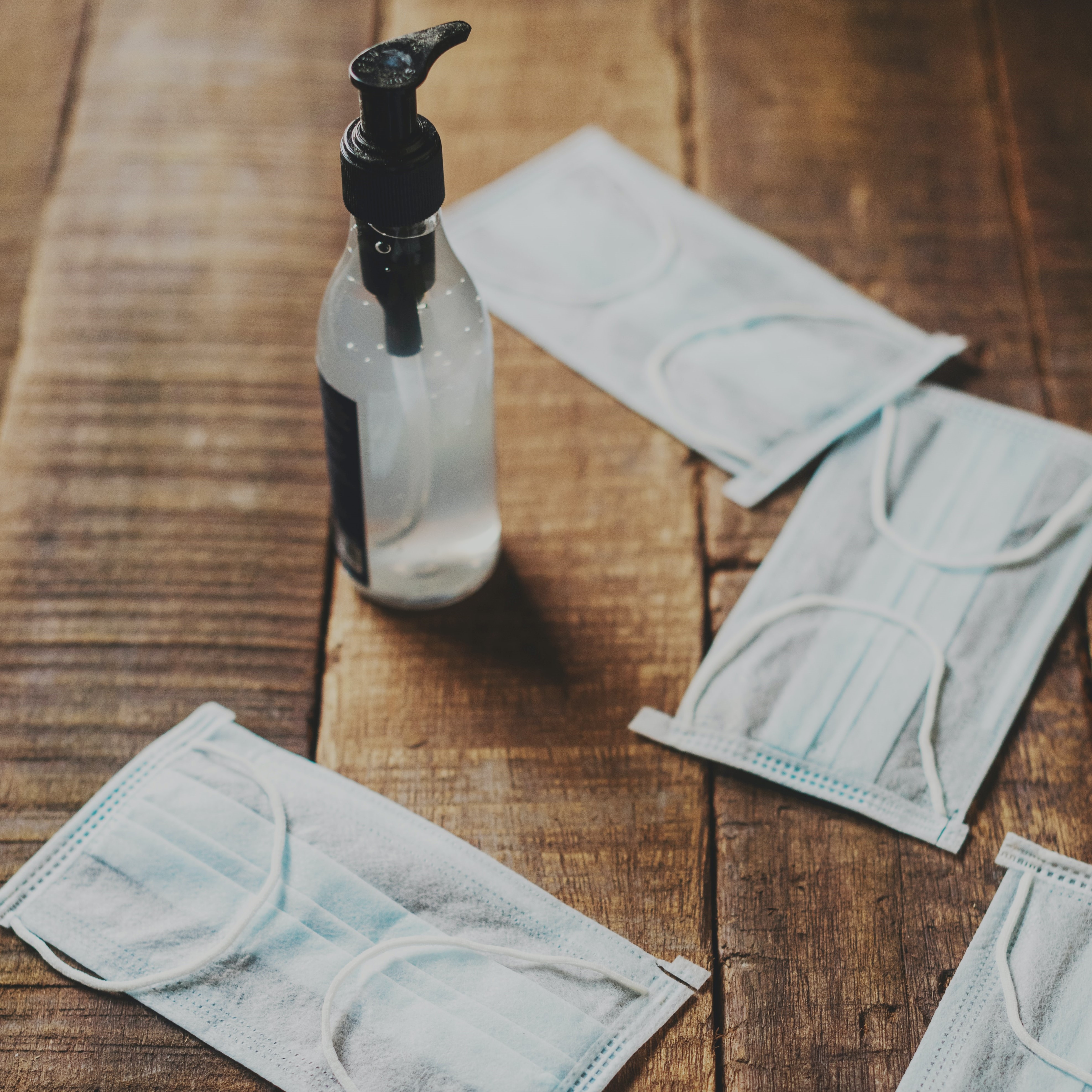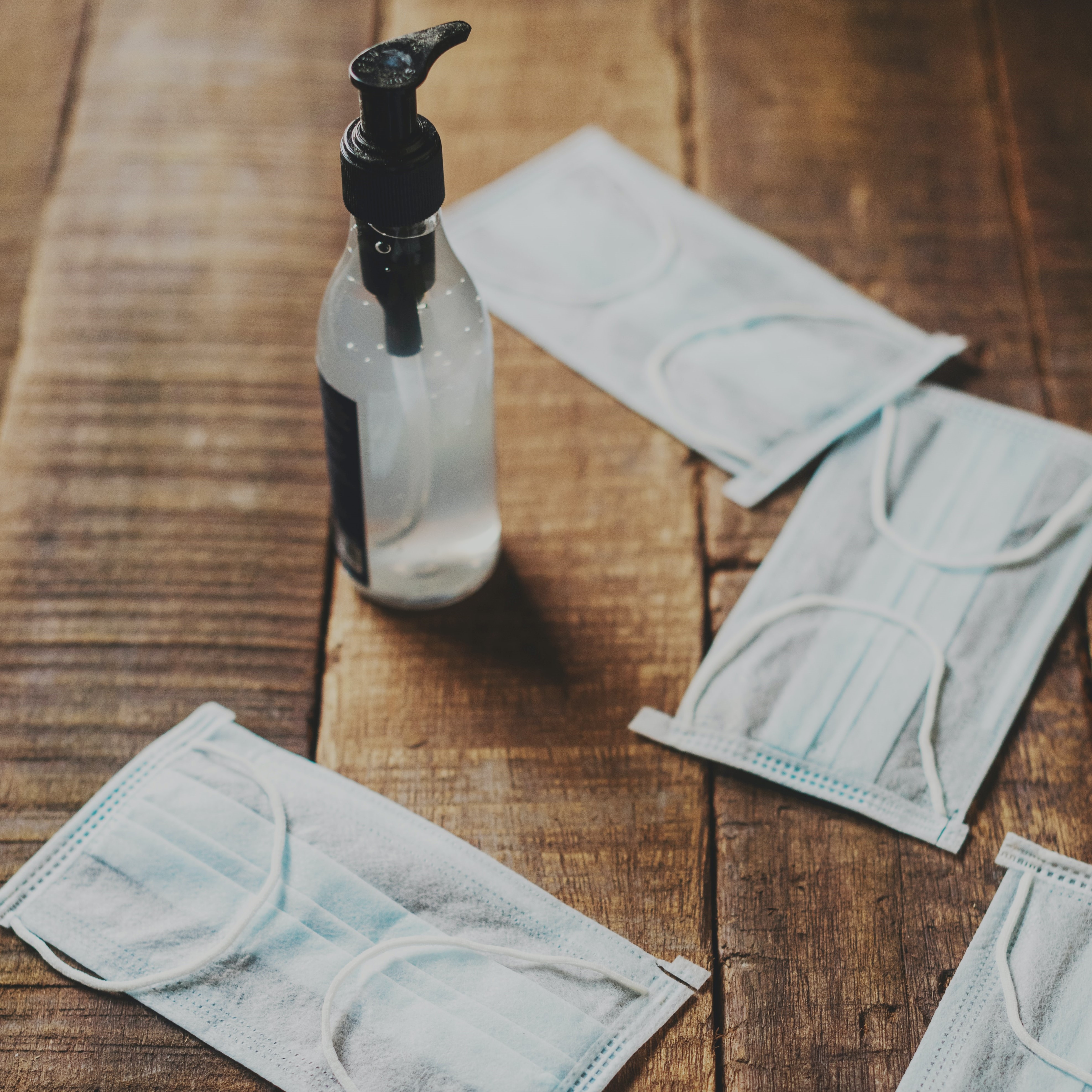 Even with COVID restrictions, the Seattle real estate market continues to be very strong.  We find that our sellers who follow these 5 steps are more successful in this market, often selling over list price with multiple offers.  While your market may be faster, or slower, than Seattle, in the time of COVID, it is best to be prepared. 
VACATE YOUR HOME:
Selling a home that is occupied is challenging enough, let alone in a global pandemic. For the safety of you and your family, it's best to not reside in the home while it is on the market. If you are in a faster market such as Seattle, you should be able to sell your home within a week which means it's the perfect time to book an AirBnb vacation.  Or consider purchasing/renting your next home first, move in, and then list your property for sale.
PRE-MARKET PREP:
An experienced broker will walk through your home and provide you with a list of updates and repairs that should be done before you go to market.  In our COVID market, buyers are looking for a home to move in to right away.  They are not excited about projects, and will often skip over the home that needs repairs to pay more for the home that is move-in ready. The difference between selling quick with a multiple offer situation starts with first impressions.  Make sure yours is the best possible first impression you can make.

PPE:
If you are going to be living in the home while it is on the market, make sure that you or your broker are supplying PPE supplies for buyers when touring. This includes face masks and hand sanitizer.  Be prepared to sanitize bathrooms, door handles and any other surfaces that may be touched after you return home each day.
VIRTUAL TOURS:
Make sure to ask your broker about their marketing plans to feature your home to the most buyers.  In addition to professional photos, find out if they offer measured floor plans and 3D virtual tours.  Most importantly, since open houses are still not allowed in most cities including Seattle, ask if your broker will conduct a live-feed open house to prospective buyers.  We recently invested in a Insta 360 Nano S camera and love how it can feature the home while we tour (see an example of our most recent tour here).
HIRE A FULL-SERVICE EXPERIENCED BROKER:
Having to work with new COVID restrictions and a finicky market, now is not the time to hire your dog walker's cousin who just got their license, or a discount broker.  Now, more than ever, you need the assurance that your property is represented in its best light with maximum exposure.  When interviewing a potential broker, you may want to ask them:
How many homes have you sold in COVID?

Have you successfully listed AND sold houses in COVID? How many had multiple offers?

What are buyers looking for right now?

How do you market and promote your listings given open houses are not permitted?

Do you provide 3D tours?

Do you require a seller provided pre-inspection of the home and sewer line?

What is your plan for offer reviews?
Taking these tips into consideration will help support a successful sale. Thinking of selling? Let's connect and help you get started.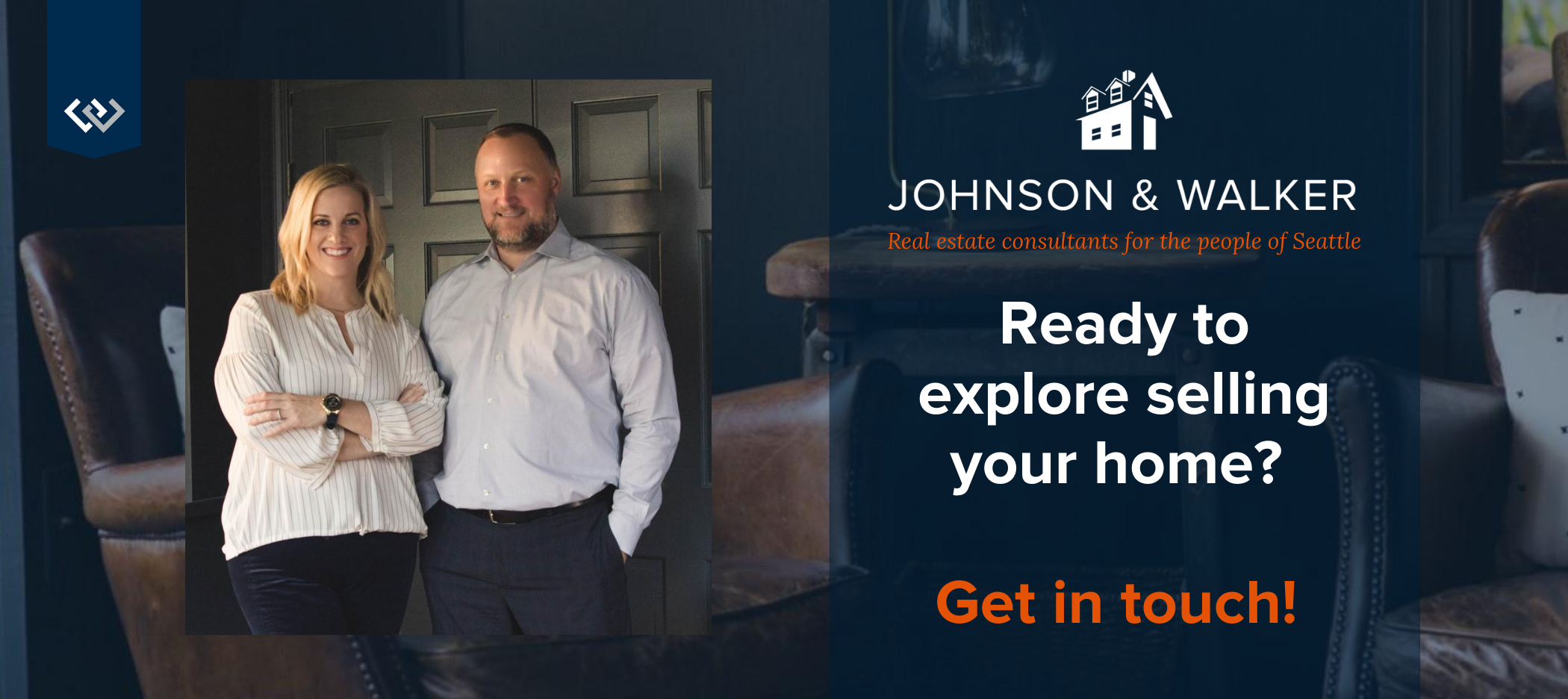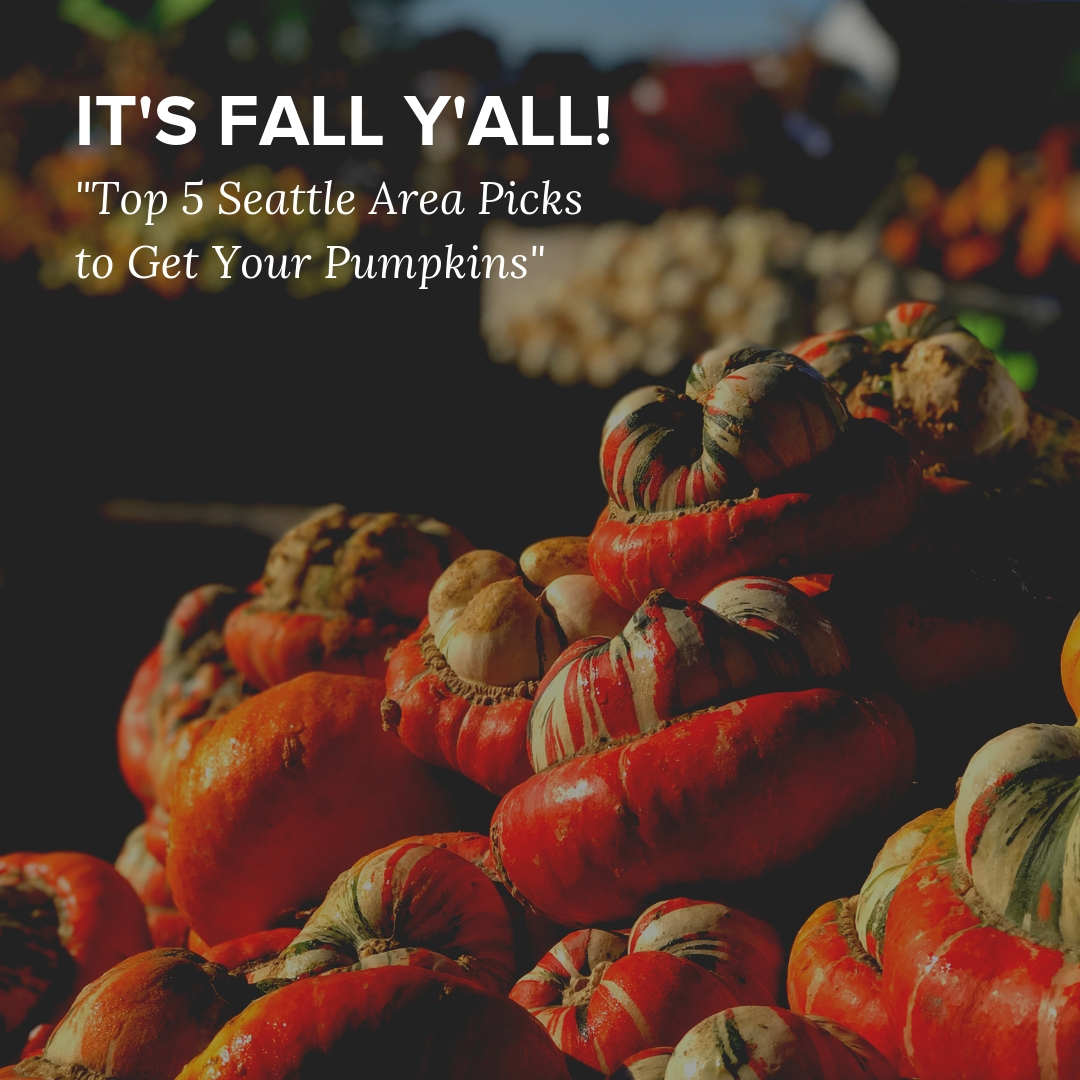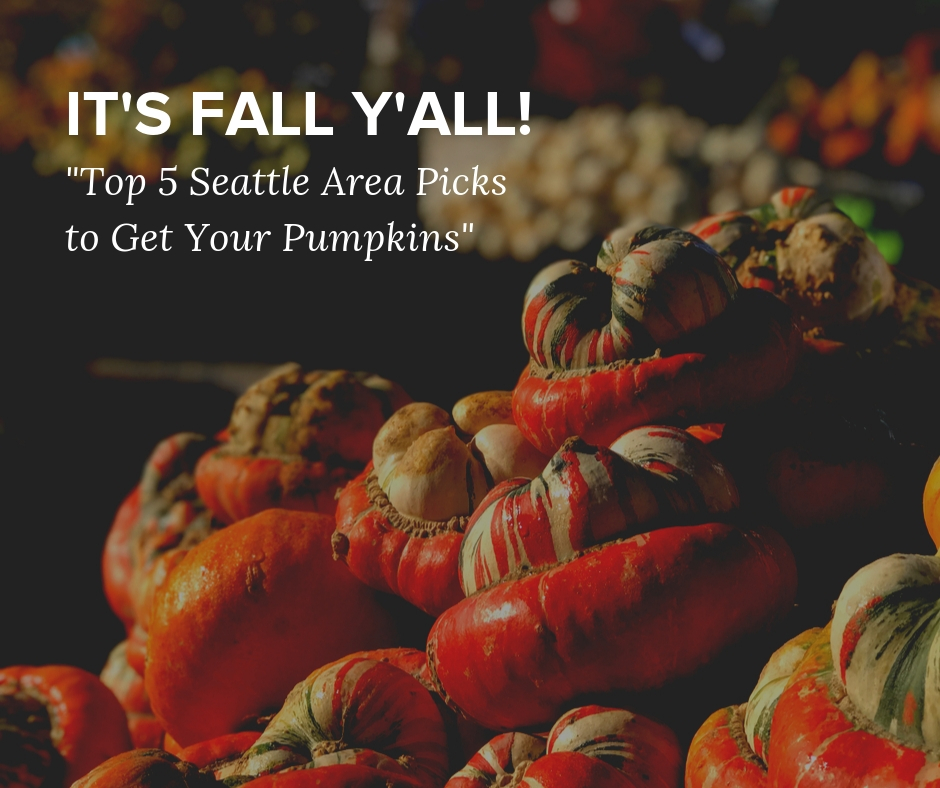 It's Fall y'all, therefore it's time to plan your great pumpkin adventure.  So grab your PSL, check out our Pinterest Board for pumpkin carving ideas, and let's get to it.  Here are our Top 5 Picks to Get Your Pumpkins: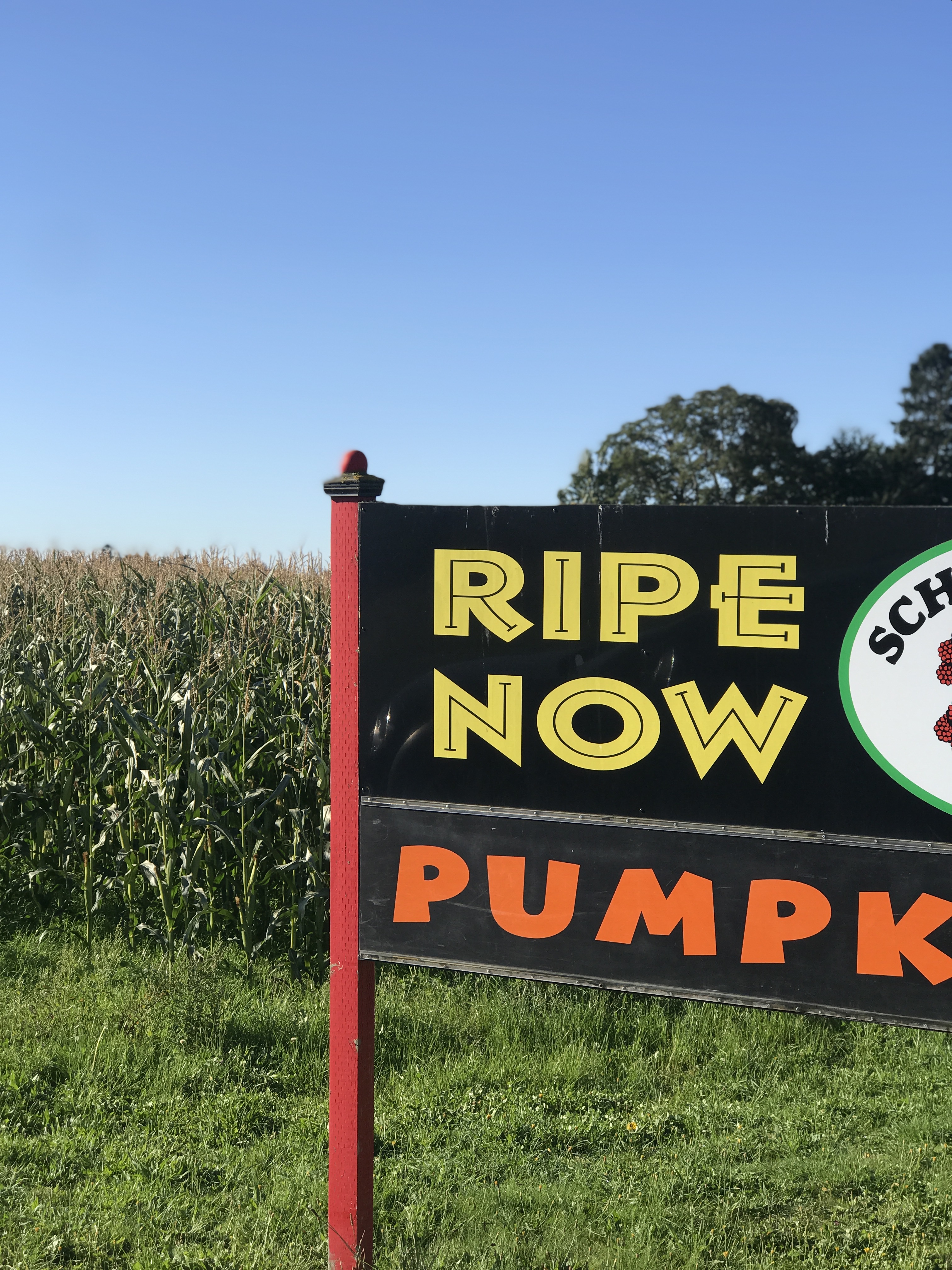 1) FOR THE SLACKER PARENTS:

We totally get it – busy lives, kids, soccer and more. Who wouldn't want to spend the weekend in traffic only to arrive at the farm in a muddy bog while your toddler is screaming because the stem on their pumpkin broke off and the baby needs a diaper change and everyone is STARVING!

We got you!  Head over to the our very own "in-city" Hunter Farms to let the kids frolic in the manageable sized pumpkin parking lot to their heart's content.  The perfect opportunity to quickly grab your pumpkins and head to your next soccer game in Poulsbo.  Enjoy!

PS: while you're there, consider purchasing a pumpkin to put in the donation box for children to decorate that are receiving services from Ryther Center.

Hunter Tree Farm Pumpkin Patch

7744 35th Ave NE

Seattle, WA  98115

Hours: Open weekends only through 10/27

Admission: Free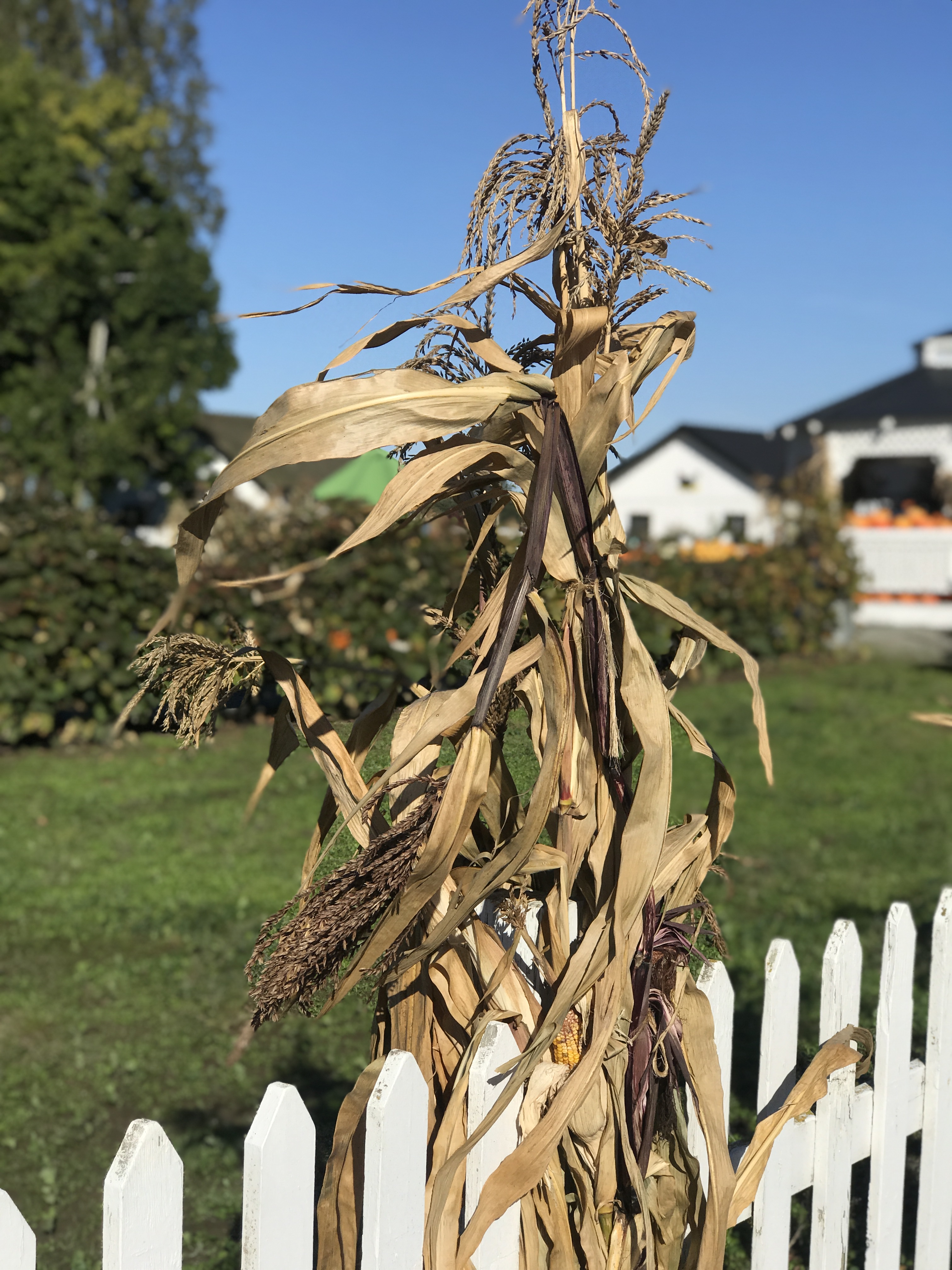 TODDLER HAVEN:

Fox Hollow Farm has everything you need to get the toddler wiggles out.  Animal sanctuary and petting zoo, bouncy castles, hay maze, toddler tractor races, scenic hay rides, hot cider and of course pumpkins!  While you're there, don't miss the corn bin, a tactile experience that even adults enjoy.

12123 Issaquah Hobart Rd SE

Issaquah Wa 98027

Hours: Wednesday through Sunday, opens at 10:00 AM

Admission: $10 (Advance Purchase)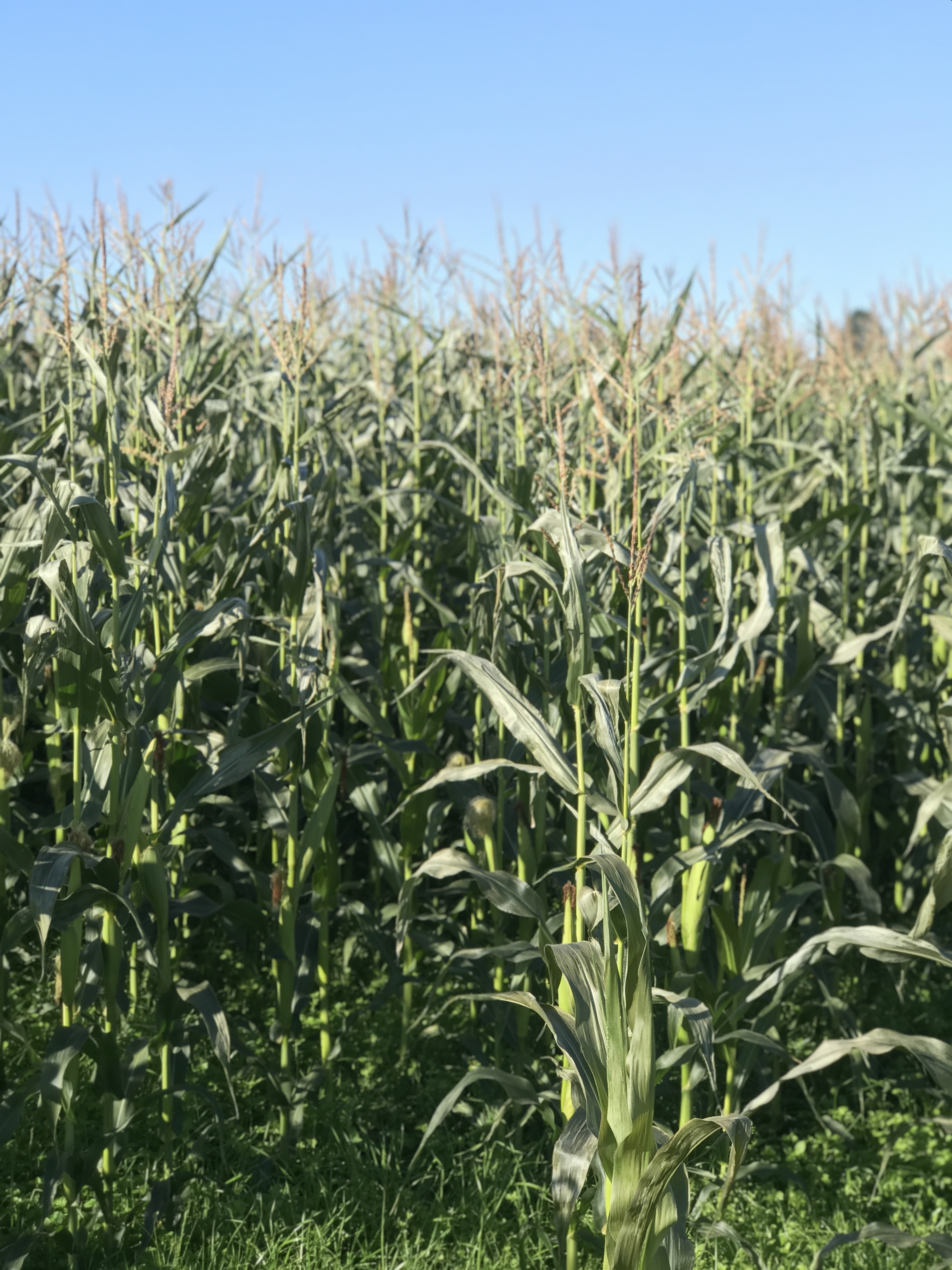 BARGAIN DEALS:

You're on a mission – round, orange and cheap.  We've got you covered!  Our research team conducted an intensive investigation to find the least expensive jack-o-lantern in Seattle.  Here's what we uncovered:

Trader Joe's – $2.99

Walmart – $3.28

Grocery Outlet– $4.99

Safeway – ($0.39 per lb) about $5.50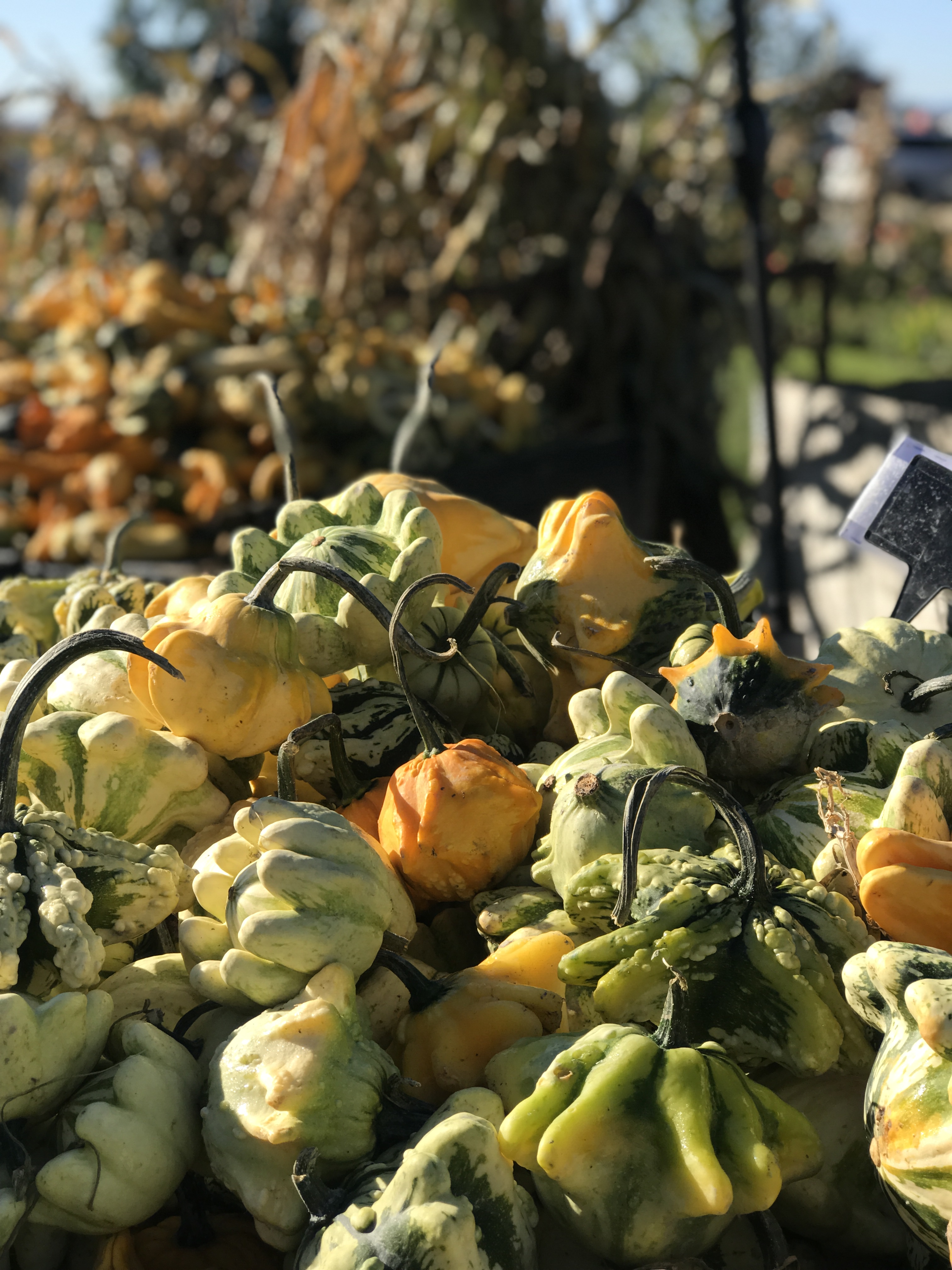 FUN FOR THE ENTIRE FAMILY:

With one of the best corn mazes west of the mountains, Remlinger Farms has enough to entertain the entire family including hay rides, roller coaster, pony rides, pedal go-carts, animals, climbing wall and canoes.  And, of course loads of pumpkins!

32610 N.E. 32nd Street

Carnation, WA 98014

Hours: Weekends only through 10/27, 10:00 AM – 6:00 PM

Admission: $22.75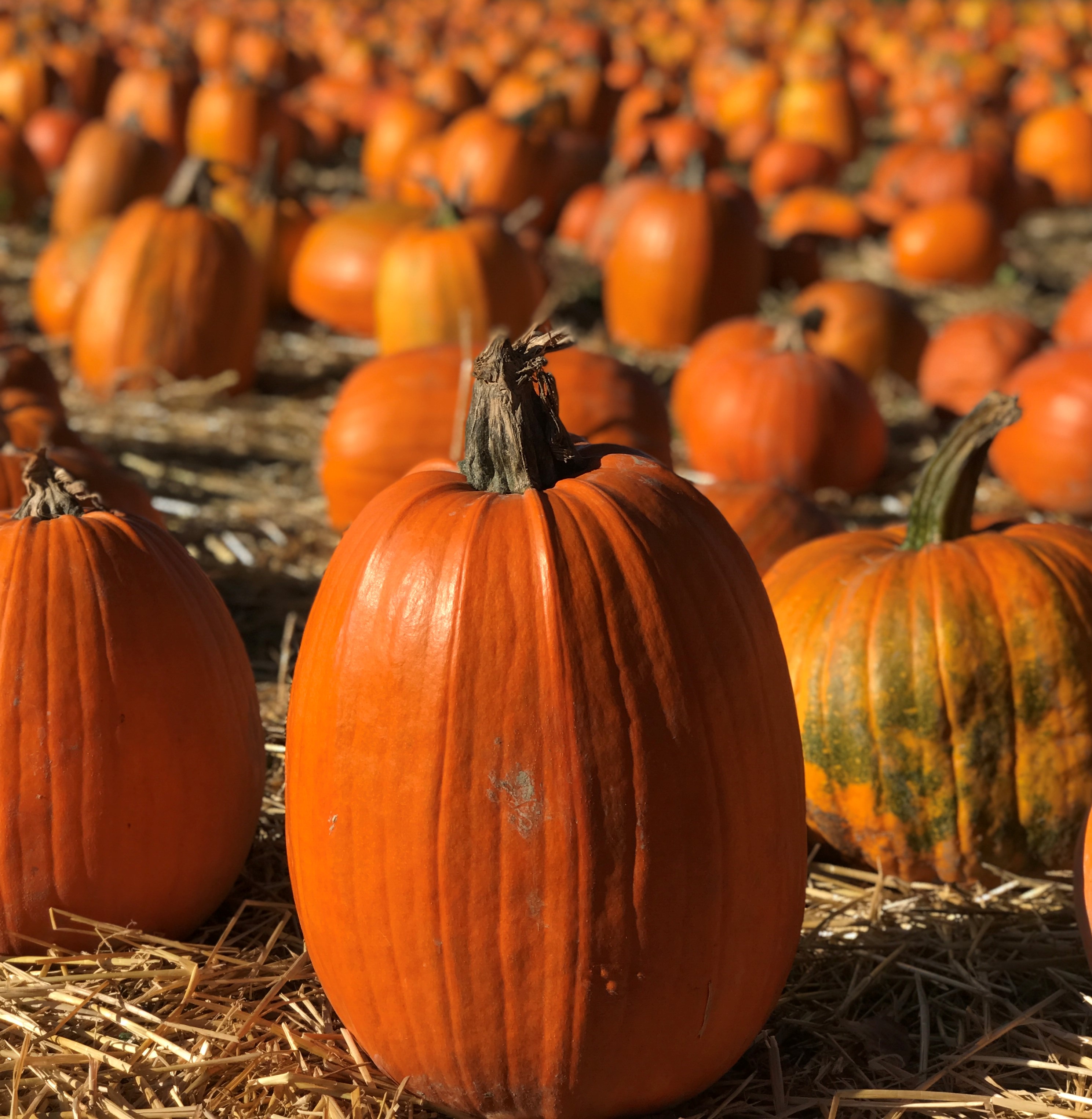 ORGANIC LOVERS:

Oxbow Farms offers all shapes and sizes of certified organic pumpkins.  Fall festival activities include hay rides, farm tours, arts and crafts, scavenger hunt and the house of hay.  While you're there, stock up on their seasonal vegetables grown right there on the farm.

Oxbow Farm & Conservation Center

10819 Carnation-Duvall Rd NE

Carnation, WA 98014

Hours: Weekends only through 10/27, 10:00 AM – 5:00 PM

Admission: Free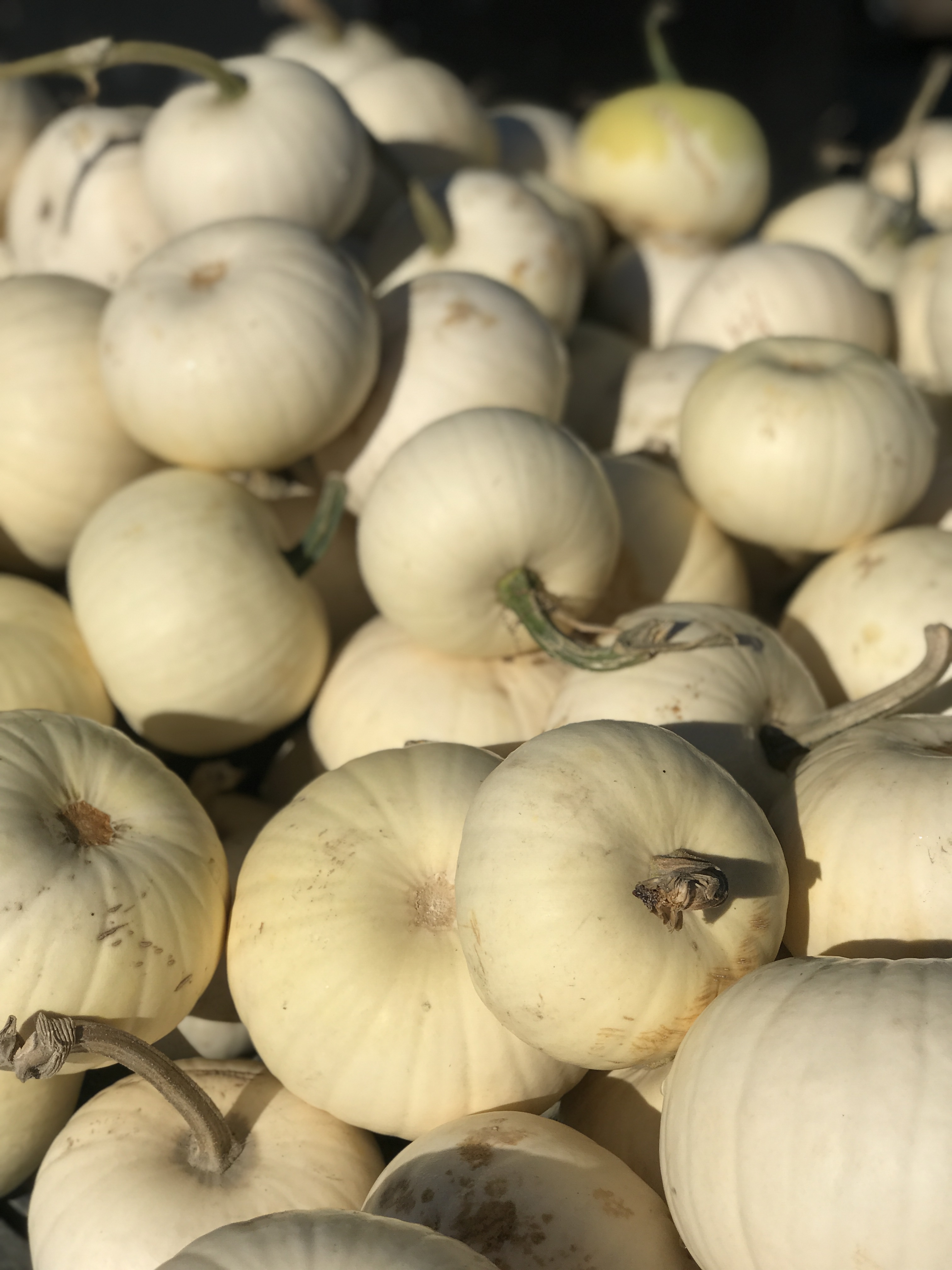 PS: Don't forget to check out our pumpkin carving Pinterest board for some great Pinspiration!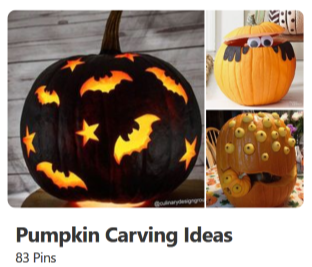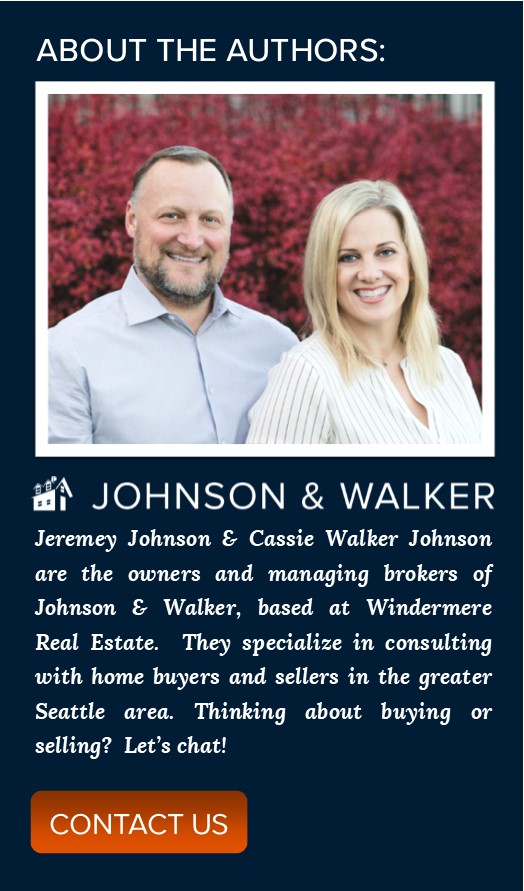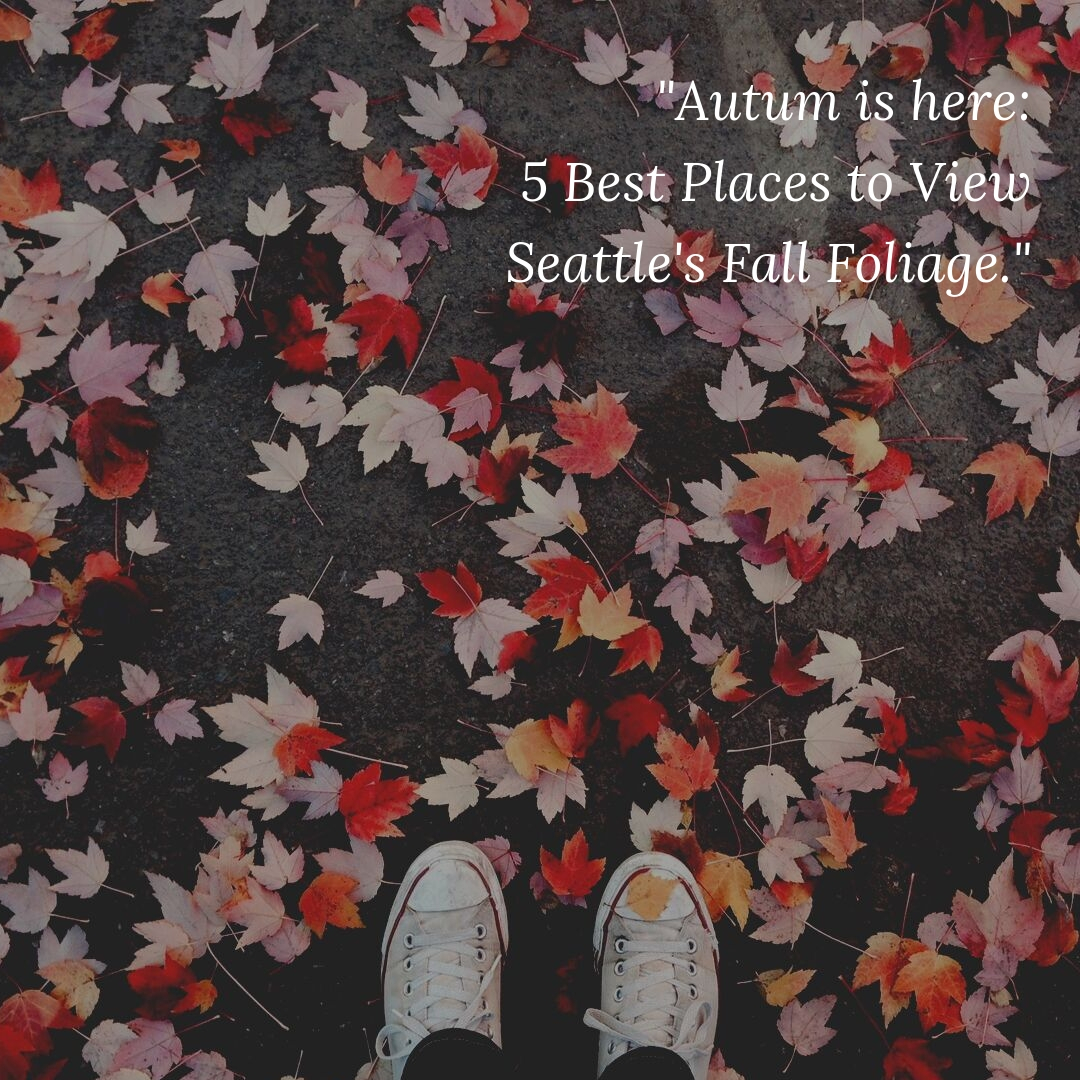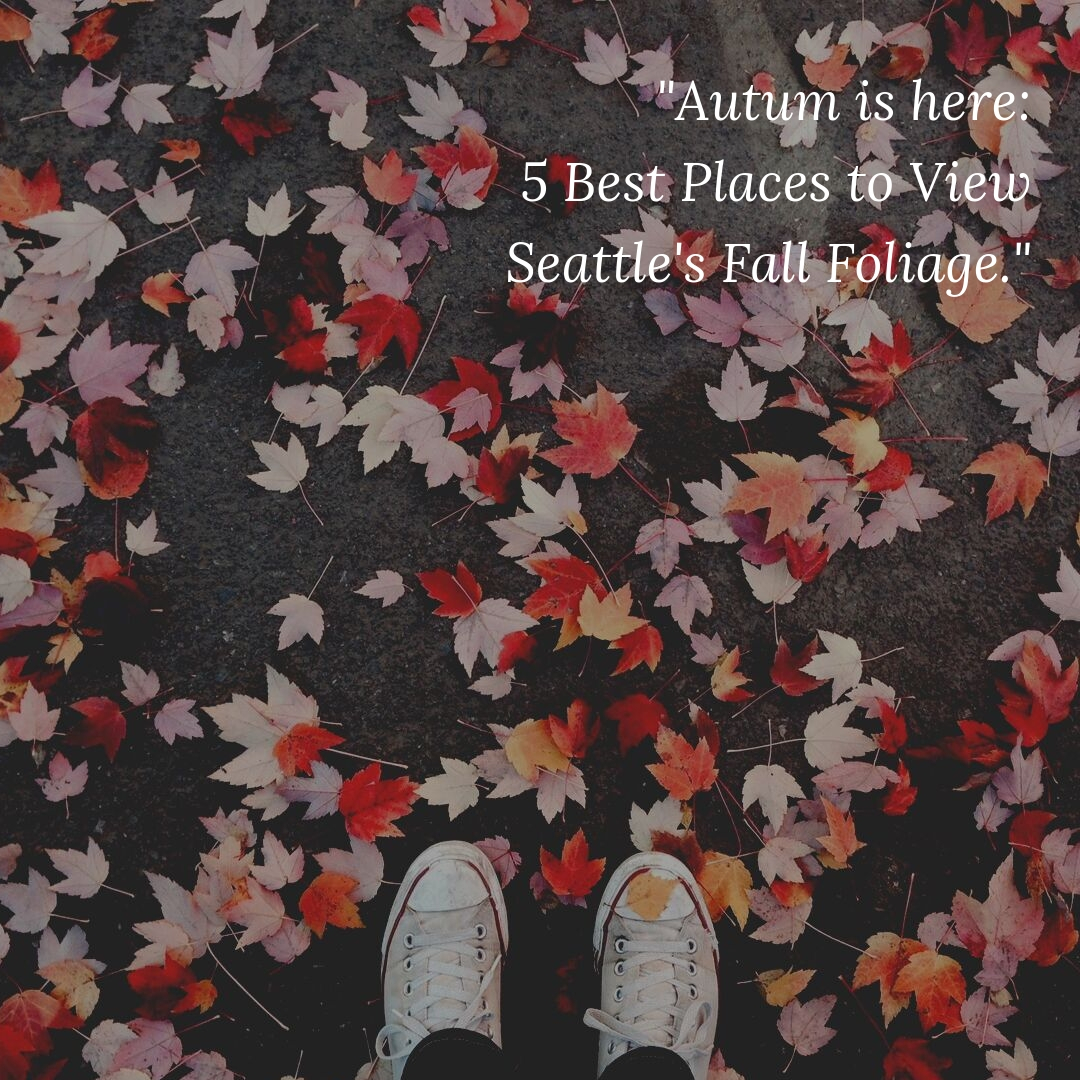 Today is officially the first day of Fall.  While letting go of summer in Seattle is indeed challenging, any true Seattleite will be hard pressed to deny how they feel "at home" in Autumn.  Curling up on the couch, watching their favorite sitcom, fire set and the rain pouring down outside – all of the elements that concoct the perfect Fall evening.
This year's Fall season will officially end on Sunday, December 22nd, therefore the prime time to take advantage of all that Autumn has to offer (and get your family portraits scheduled) is October.  As the leaves turn, so do the days of our lives, and school, and work . . .  and as a result: life gets busy.  For that reason, visit a local jaunt to stop and enjoy the leaves, or consider taking a quick day trip.  Whether you have 60 minutes or 6 hours, October is the time to stop and enjoy our beautiful and lush city.
Here are our favorite Top 5 Places to See Fall Leaves in Seattle: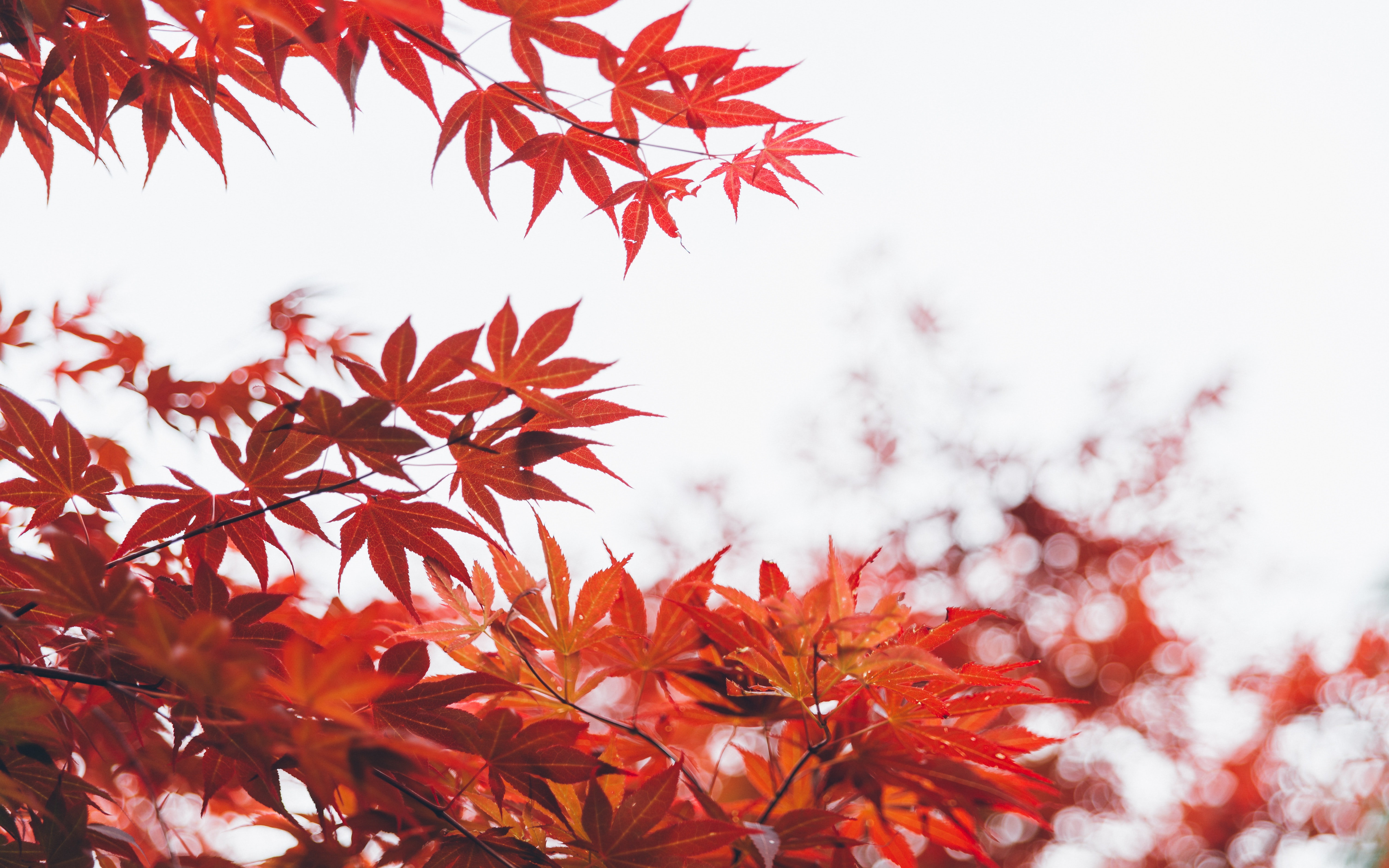 1) BEST LOCAL SPOT:
Japanese Gardens at the Arboretum

1075 Lake Washington Blvd E, Seattle

With plentiful Japanese maples igniting a red, orange and purple pallet, this is a beautiful and easily accessible spot to roam. 

ADMISSION: $8 for adults, $6 for Seattle residents and $4 for youth.  Kids under 5 are free.

PRO TIP: If you are exploring with children, make sure to purchase the food at the ticket booth to feed the Koi.  It is great entertainment for the entire family!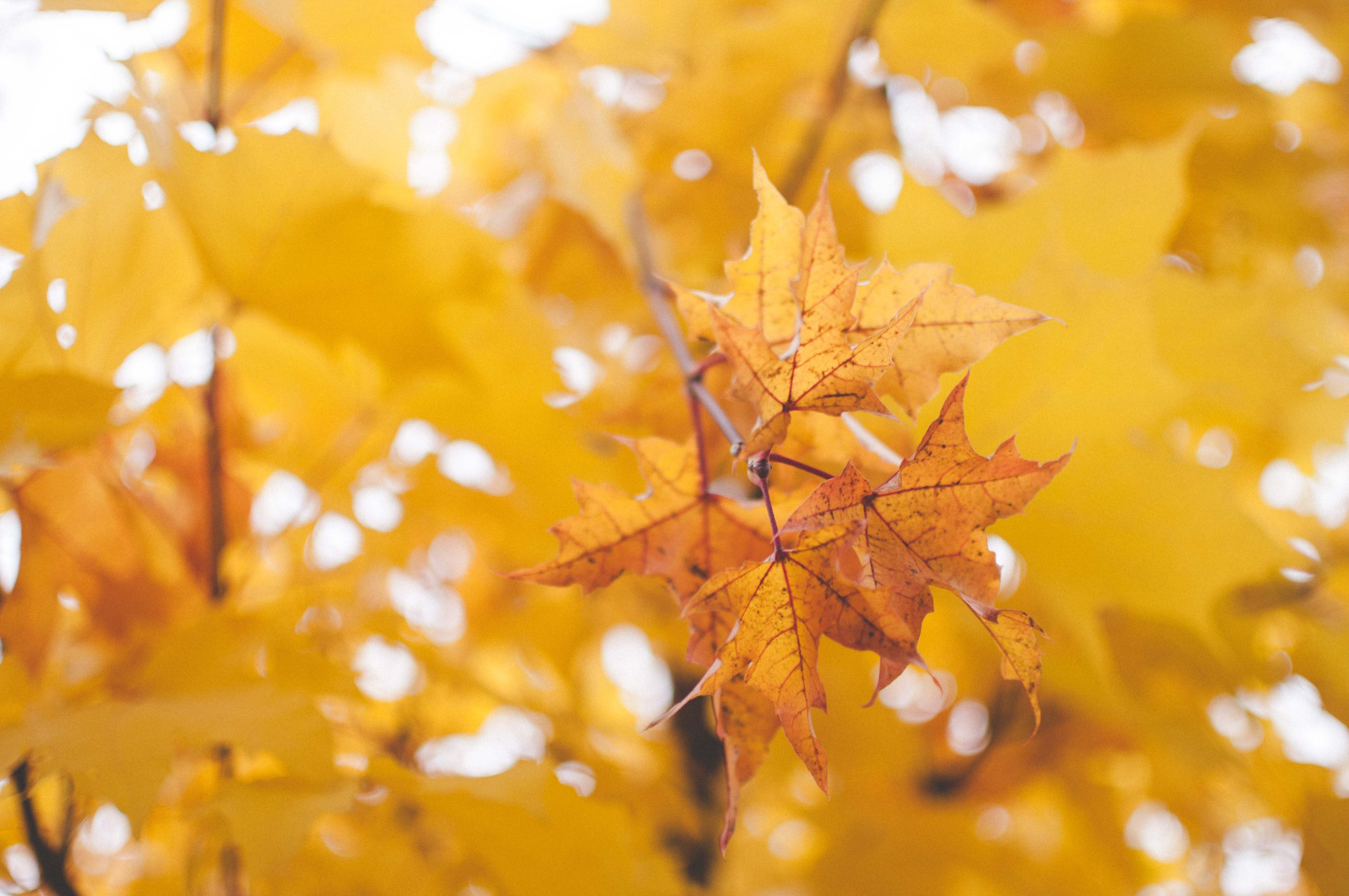 2) BEST LOCAL ADVENTURE:
With over 20 acres of foliage, this Japanese/Northwest garden located in the Rainier Beach neighborhood is worth the trek. 

ADMISSION: Free.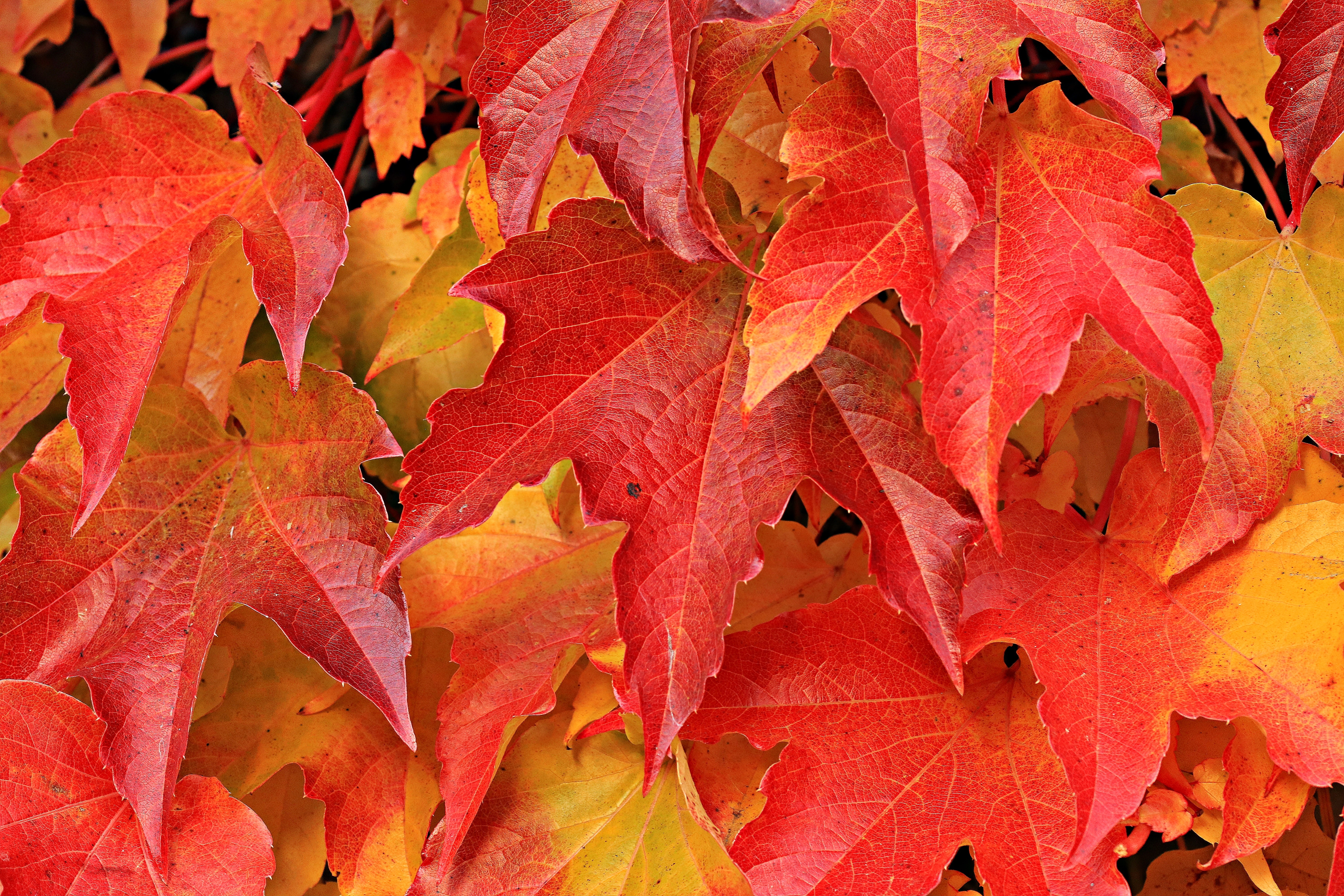 3) BEST EASTSIDE SPOT:
While most visit during the holidays with their Garden d'Lights show, consider touring during the day time to see over seven acres of foliage separated into more than 10 different style gardens. 

ADMISSION: Free.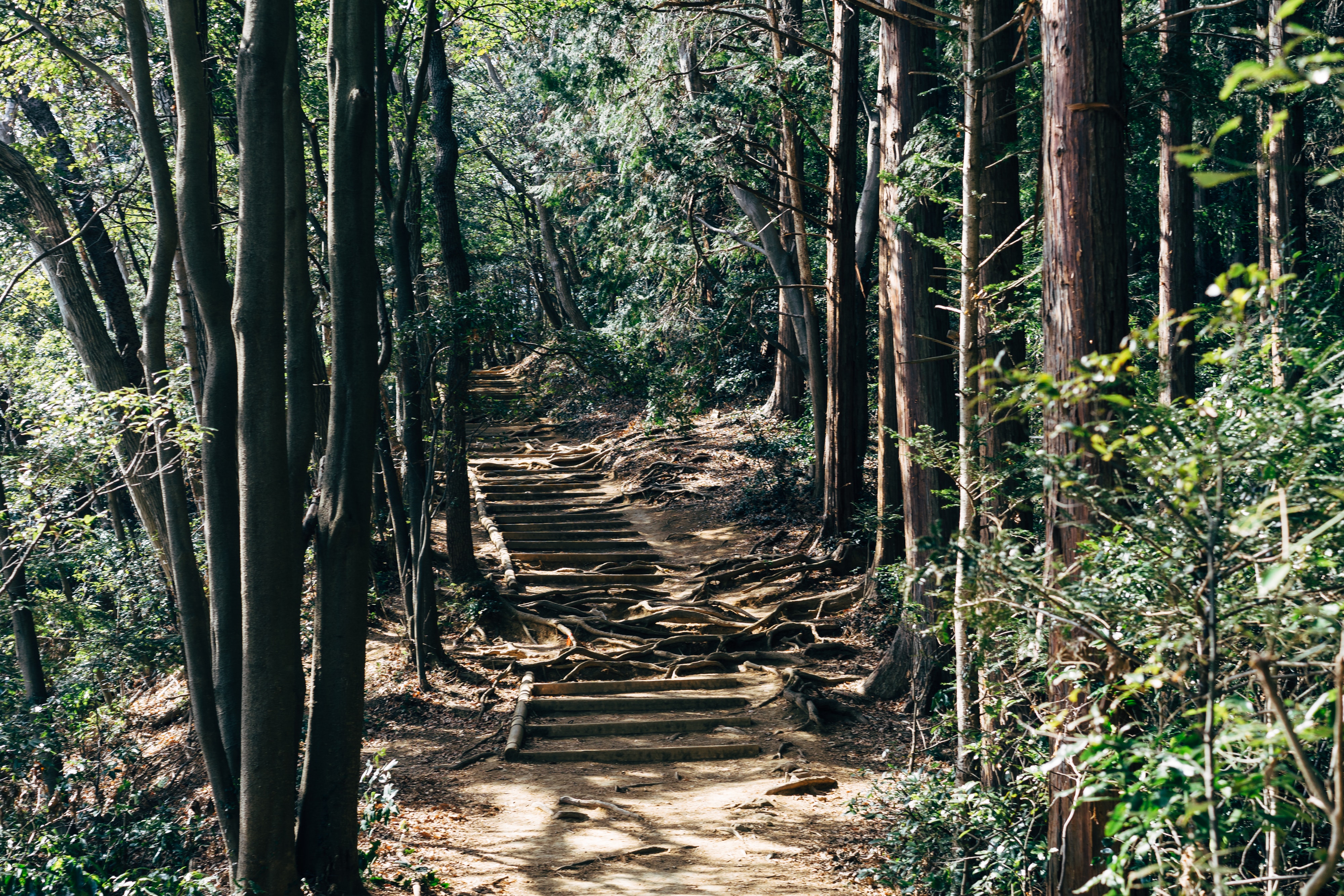 4) BEST DAY TRIP:
Fall is a stunning time to visit Mount Rainier. While a scenic drive is worth the trek, consider packing a picnic and hiking through all that this active volcano has to offer. For an easy stroll with little ones try the Trail of the Shadows at Longmire.  For more adventure, consider hiking to Bench & Snow lakes, or one of these 10 Fall Hikes. 

ADMISSION: $30 per vehicle, $55 for an annual pass. 

PRO TIP: Have a 4th grader?  Get a national park pass for free.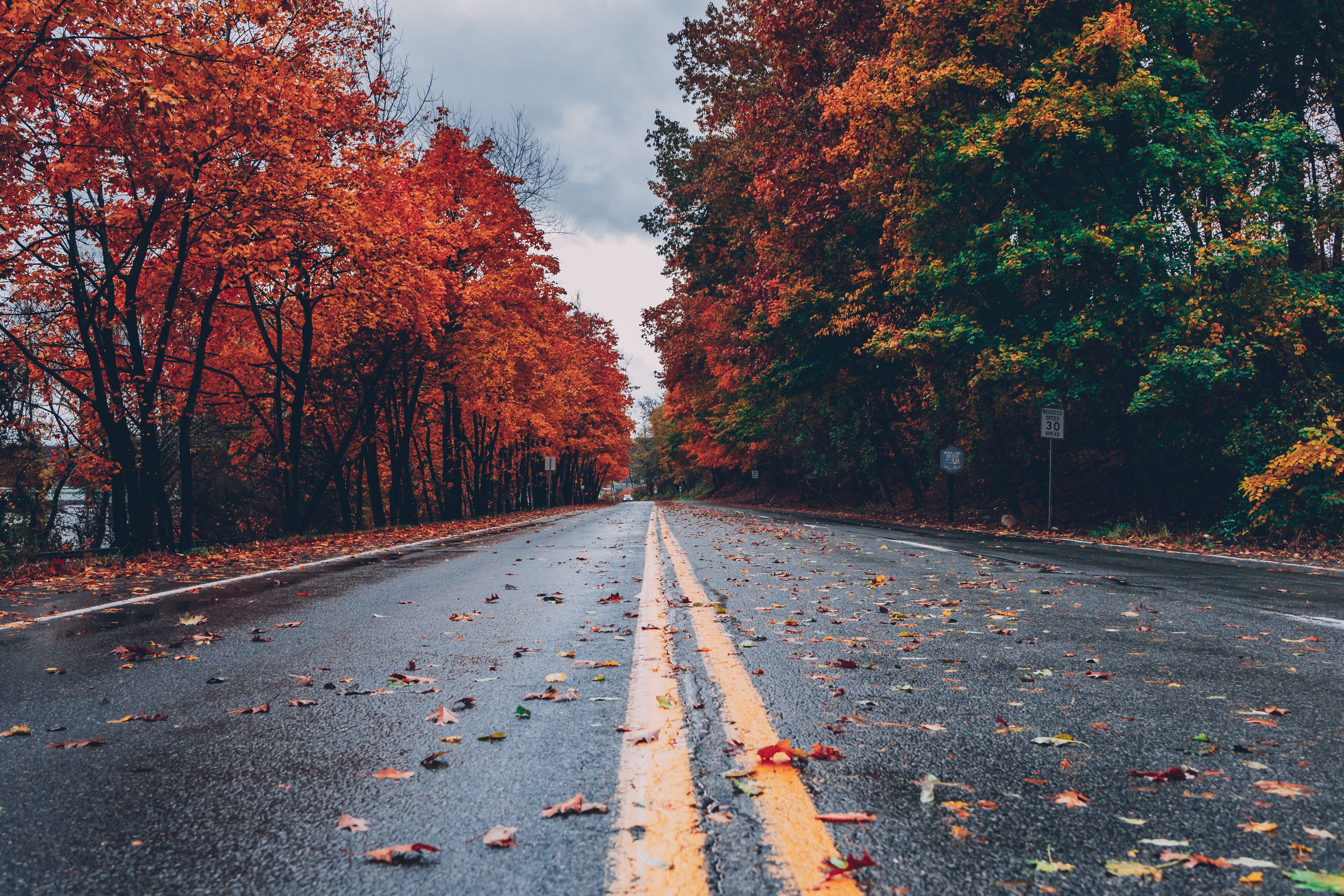 5) BEST VIEW FROM THE CAR:
Not in the mood to weather the reain?  The Stevens Pass Scenic Byway is a great way to see the leaves from the comfort of your car.  Start in Monroe heading east on Highway 2.  While there are several roadside burger joints along the way including Vick's Burger Shack in Sultan, we recommend holding out for lunch in Leavenworth. 

PRO TIP: Great news for Leaf, Tesla and other EV Car owners like us, there are charging stations all along the way.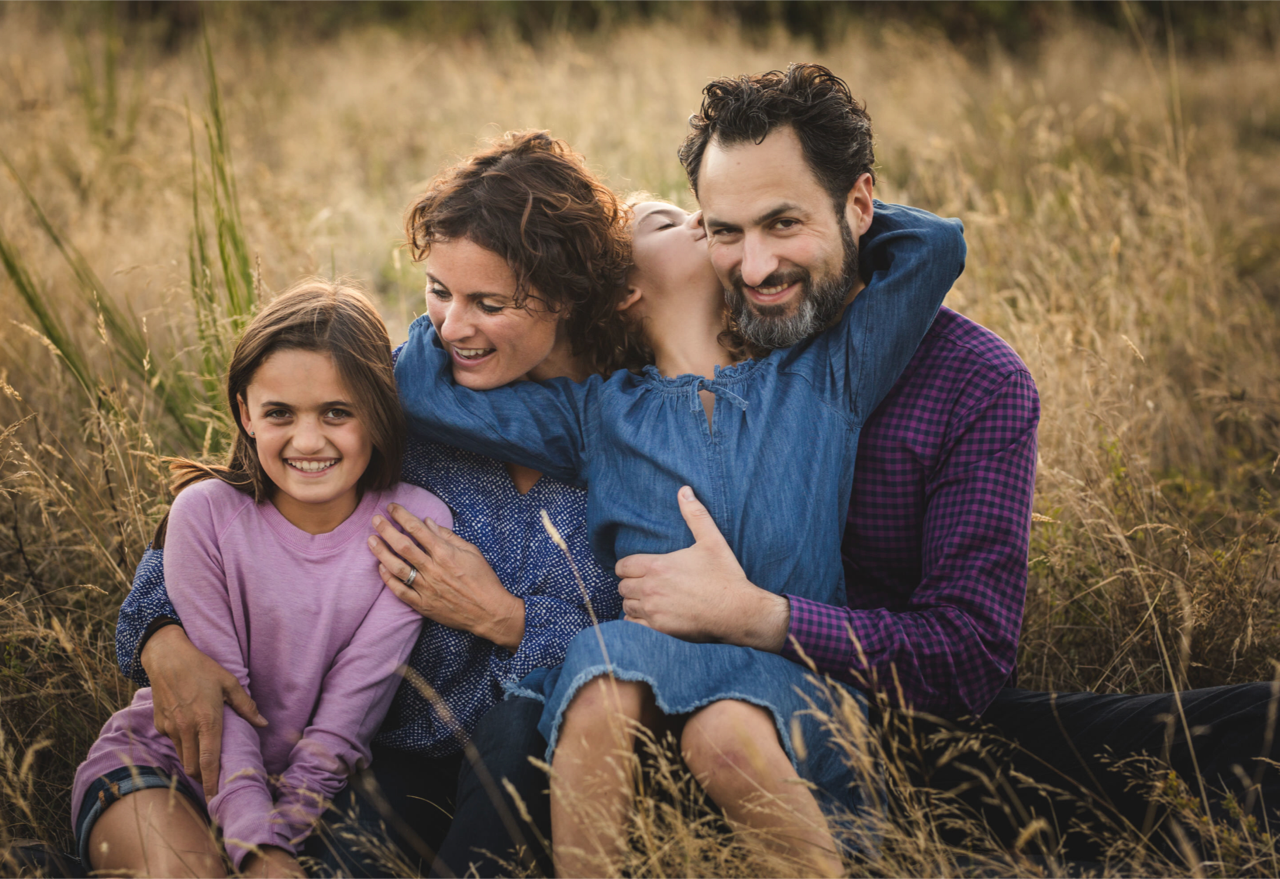 PS: Forgot to schedule your fall family portrait session?  No worries, we've got you covered.  Head over to Shannon Garbaccio photography and book your session now!