5 TIPS TO SURVIVING WITH SUCCESS
We admit it . . . home ownership isn't always about pretty paint and home decor.  As we pump the water out of our basement for the third time this week, we are reminded that surprises happen (especially in the Seattle rain) that can throw even us for a loop.  But with with the right tools, resources, black book of vendors, and patience, any home emergency can be resolved.

Here are a few tips to help any home owner maintain their property:
1) Tackle maintenance on a monthly basis
Trying to accomplish all of your tasks in one weekend is simply impossible, even for a professional.  We recommend a monthly maintenance calendar that divides up the list into 12 months based on the season.  Download our Monthly Maintenance Guide to track your progress.
2) You may delay but time will not

Yes, the to do list is long but procrastination can lead to expensive damage.  Neglecting to disconnect your exterior hoses prior to a freeze could cause your pipes to burst.  Forgetting to service your furnace annually could lead to failed burners and a full replacement.  Taking small steps to make sure your list is completed on a monthly basis will not only help your systems last longer, it will ultimately save you money in the long run.

3) Keep a black book of vendors

Even with our extensive remodeling and property management experience, we rely on professional vendors to help us maintain our home.  If you are just starting out with home ownership, your black book may be sparse.  Don't fret, we have a vendor guide that we consistently update to ensure you have a reliable list of professionals to help, even in an emergency.  Better yet, download our app for quick and easy access to Seattle area professionals.

4) Don't panic

Every time it rains, we can't help but wonder who's basement is flooding, who's roof is leaking, or who's yard is flooding.  It's natural to panic when our homes are affected by external forces.  But we can assure you, basements will dry, roofs can be repaired, and insurance can help cover the cost.
5) Review your home owner's insurance policy

On that note, now is a good time to review your insurance policy, coverage, premiums and exclusions to ensure you have the right coverage.  Will they reimburse you if your basement floods?  Are there opportunities for a discount, for example, if you have an alarm system?  Will they pay for a hotel if your home is deemed uninhabitable?  Take the time to read your policy to ensure you understand the coverage.

Taking small steps to accomplish a bigger list will lead to successful home ownership as well as a much happier, and more efficient, home.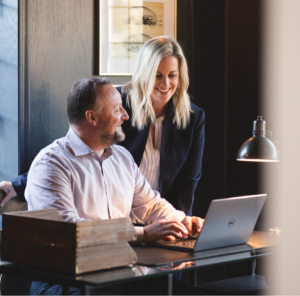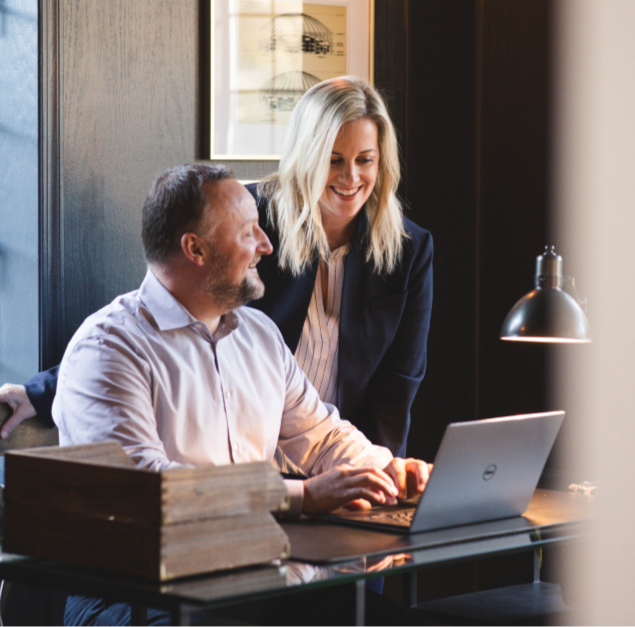 ABOUT THE AUTHORS:
Cassie Walker Johnson and Jeremey Johnson are real estate consultants who serve buyers and sellers in the greater Seattle area.  Their home is with Windermere Real Estate where they have been based for over 15 years. 
Posted on January 27, 2020 at 22:39
Jeremey Johnson
Posted in
DOORSTEPS
Tagged

black book, flooded basement, freezing temperatures, furnace filter, handyman, home maintenance, home tips, homeowner's insurance, homeownership, monthly maintenance guide, policy coverage, procrastination, vendor guide, vendor list

Our paths first crossed with Aaron and Sarah many years ago when we were all volunteering at Big Brothers Big Sisters.  It was then that we began to understand their passion for children, both mentoring and fostering at risk youth.  In addition to volunteering as "Bigs," they were also short term emergency foster parents to young children.  Even though they lived downtown in a two bedroom condo, they created a safe and loving space for these children week in, week out for many years.
Q: What have you learned about your neighborhood since moving in?


A: "We learned a lot about the rich history of the neighborhood and that Queen Anne was originally called Eden Hill"
Through the years we have worked with Aaron and Sarah to purchase, sell and rent their various condominiums that they invested in.  But in Spring of 2012, they came to us expressing the desire to "put down roots for the long haul" and purchase a house.  Throughout the search it was clear they were looking for a larger home with multiple bedrooms with the goal in mind of adopting a family.  They also love to tinker and remodel, so it needed to be a "project."  With their vision in mind we helped them find this large fixer on Queen Anne:
Immediately after closing, they got to work gutting the entire property.  These two are not afraid of a little, or more like a LOT of, sweat equity.  Two years and a half years later their project was complete and they together passed over the threshold to their new home and future.
Q: Favorite room in the house?

A: "The space we spend the most time in is the kitchen/living room.  It's the heart of the home."

Just a short nine months after they moved in they received the news of a family, 3 siblings, needing a permanent home.  Aaron and Sarah jumped at the chance to welcome them with open arms and overnight they became an instant family. It was no surprise that just a year after their family became 5, they received a call requesting if they could take one more.  Of course, once again Aaron and Sarah opened their doors and arms to one more youngster who's awaiting permanent placement in their family.
Just spending one Sunday morning with this family it is clear that they have created a space that works for a large family, but doesn't sacrifice on style.  Clean lines, modern spaces, and minimalist design allows for a beautiful, and organized, esthetic.
Q: Which update had the most impact?

A: "The landscaping because it's the first thing people see."
DOORSTEPS DISCOVERY:

Grocery store?

Park?

Restaurant?

Date night?

"What date night?

We have 4 kids!"
We think you will agree with us when we say this family has broad arms and even bigger hearts.  We are honored to call them clients and friends.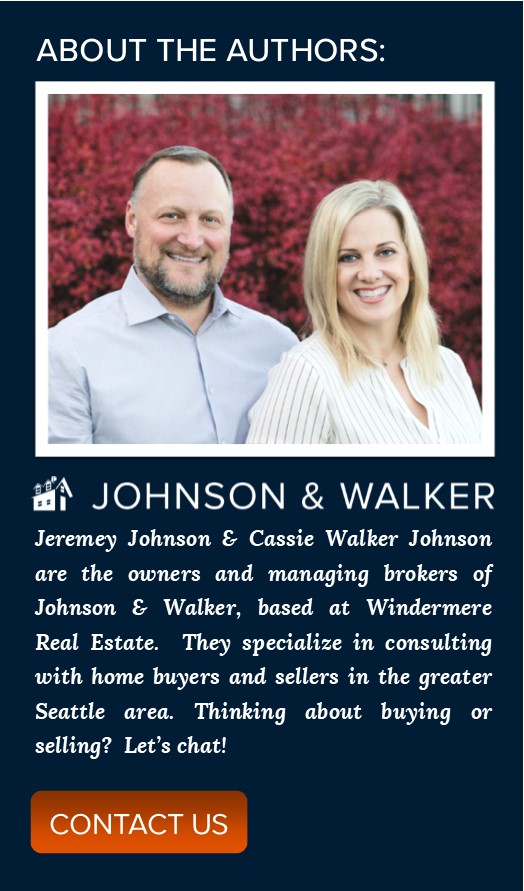 Posted on January 20, 2019 at 15:45
Jeremey Johnson
Posted in
DOORSTEPS
Tagged

Aaron Edward, Adoption, Big Brothers Big Sisters, Craftsman, Eden Hill, Fixer-upper, Foster Parents, Foursquare, Queen Anne, Rehab, Remodel, Sarah Reker